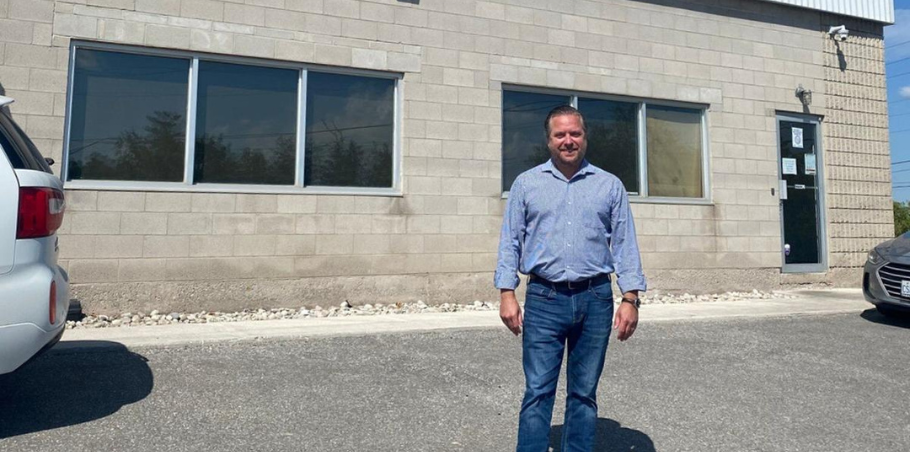 Posted on Tuesday, April 11, 2023 11:02 AM
This article originally appeared on TheIFP.ca on Tuesday, March 21, 2023.
Terra Cotta Foods Ltd. is expanding at its Georgetown plant as it enters its 40th year of operation.
The company is looking to hire 50 additional production workers, taking its total number of employees to well over 100.
"We are very excited to be expanding here in Halton Hills. Our team has been working tirelessly to bring amazing products to the marketplace, and that hard work is paying off," CEO Jason Brass of Terra Cotta...
Posted on Thursday, April 06, 2023 03:40 PM
The Ministry of Tourism, Culture and Sport (MTCS) supports destination and product development and investment in Ontario's tourism industry. The Experience Ontario 2023 program provides support for festivals and events with a tourism economic impact to motivate visitors to rediscover Ontario, reconnect people with local experiences, and increase tourism spending. Experience Ontario is a competitive program. Applications will be measured against program criteria and, as such, there is no...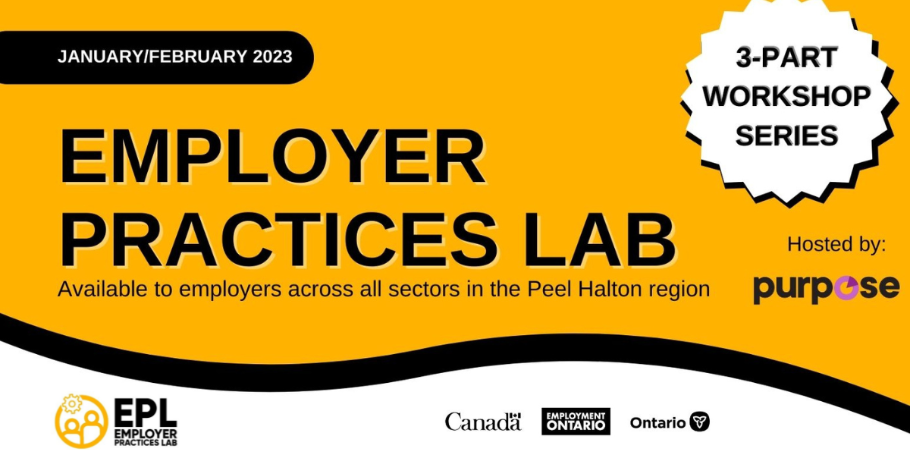 Posted on Wednesday, December 14, 2022 03:06 PM
We are very excited to announce a three part workshop series available free to employers of the Peel Halton region. This series is being offered by the Peel Halton Workforce Development Group and Purpose Co in response to labour challenges in the region, and focuses on hiring and retention best practices using a human-centered design lens. This series is based on research conducted from the manufacturing and logistics sector employers, but the content is applicable to employers across all...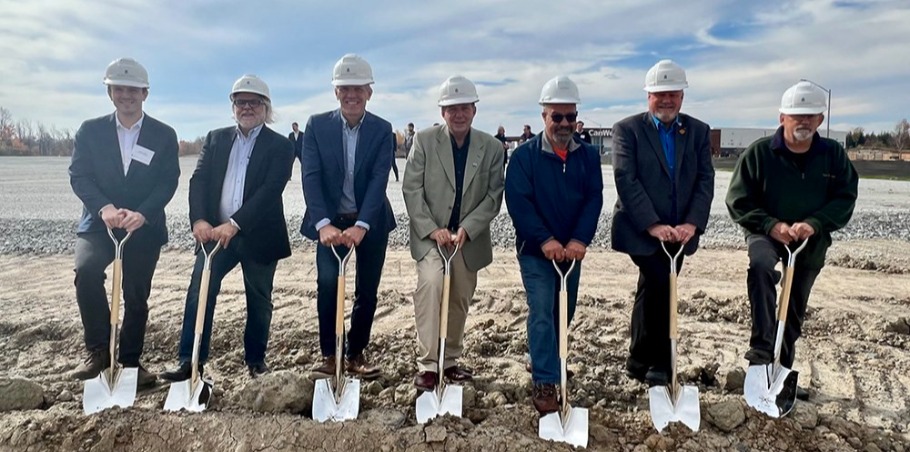 Posted on Friday, October 28, 2022 02:01 PM
HALTON HILLS, ON – Halton Hills will soon be home to a new, major development located at Futura Drive. The Panattoni Development Company broke ground this week on a 141,000 sq. ft. industrial building with leasing opportunities available in the latter half of 2023. The project represents a $35 million investment by the Panattoni Development Company that is expected to have positive spin-off economic benefits for the Acton community.
In attendance was Mayor Rick Bonnette, Councillors, Somerville,...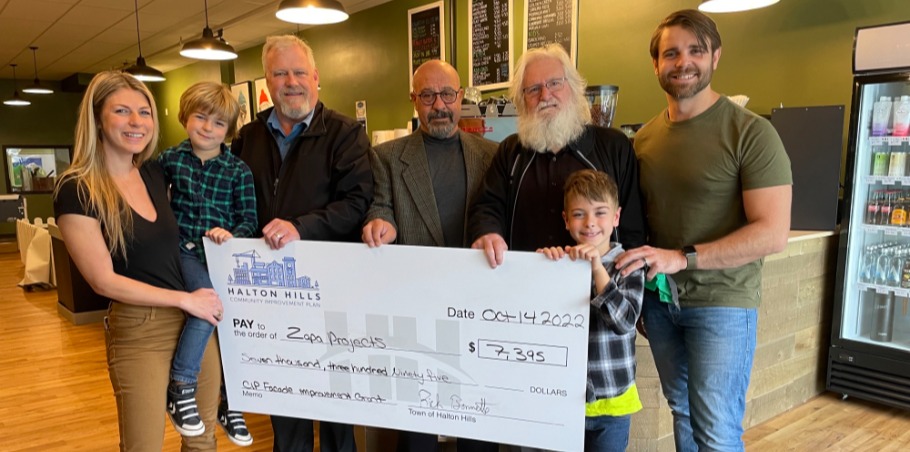 Posted on Tuesday, October 25, 2022 03:55 PM
HALTON HILLS, ON –Ward 1 Councillors recently presented a new Acton business, Zapa Projects, with a Community Improvement Program (CIP) Façade Improvement Grant in the amount of $7,395 to support renovations to their new storefront.
John and Kaylee O'Sullivan spent the summer refurbishing the old dance studio building at 17 Mill Street East in Acton into a coffee house and birthday party, event rental space. Building restorations included new paint to the front and back entrances, a new sign and...