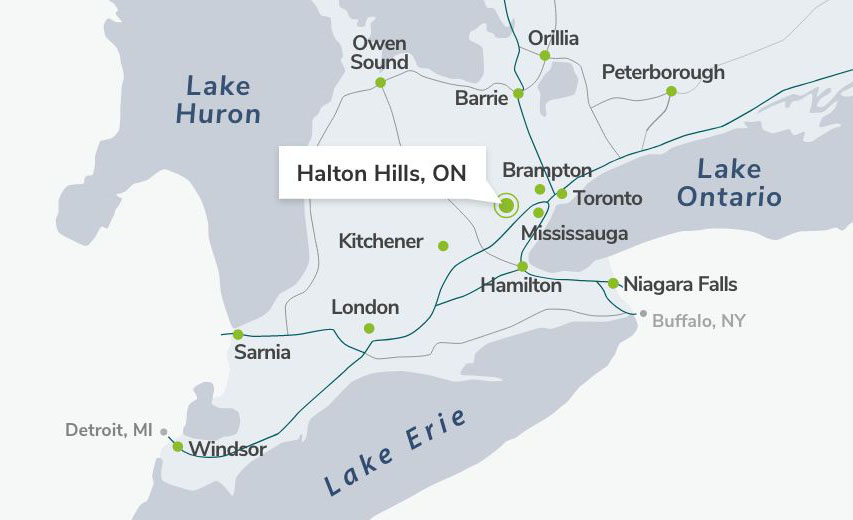 About Halton Hills
The Town of Halton Hills, with a population of approximately 63,000, consists of two urban centres: Georgetown and Acton. The Town offers a growing and vibrant multi-sector economy with strong municipal support for businesses. Halton Hills is the perfect location for businesses seeking access to major markets, unsurpassed quality of life, and a stable and competitive business environment.
With a unique mix of both urban and rural character, Halton Hills maintains a "small-town feel" despite its central location and close proximity to Toronto. The Invest Halton Hills team provides a full suite of economic development services and supports that help foster a prosperous economy and enhance quality of life.
Workforce
Access a highly-educated, experienced and diverse regional talent pool of over 4.7 million employees, along with graduates from over 20 colleges and universities located within an hour's drive.
High Income Levels
Halton Hills is located within a 40-minute drive to Canada's largest airport, 1.5 hours to the U.S. border, and enjoys strategic transportation connections to North America's major markets.
Leader in Sustainability
As part of its Low-Carbon Transition Strategy, Halton Hills is committed to becoming a Net-Zero Community by 2030.