Since the Town's previous Economic Development Strategy was approved in 2012 and the Tourism Strategy in 2014, many demographic, technological and economic changes have taken place. As a result, the development of an updated and consolidated five-year Economic Development and Tourism Strategy was undertaken to help ensure Halton Hills' long-term economic prosperity, support strategic decision-making, and grow local investment, jobs and assessment.
Halton Hills' new five-year Economic Development and Tourism Strategy (2021-2026) was approved by Town Council in February 2021. The new strategy builds on numerous successes that have been in achieved in recent years, as well as actions that are ongoing. These achievements provide a solid foundation from which to pursue the next stage of economic development initiatives and programs in Halton Hills.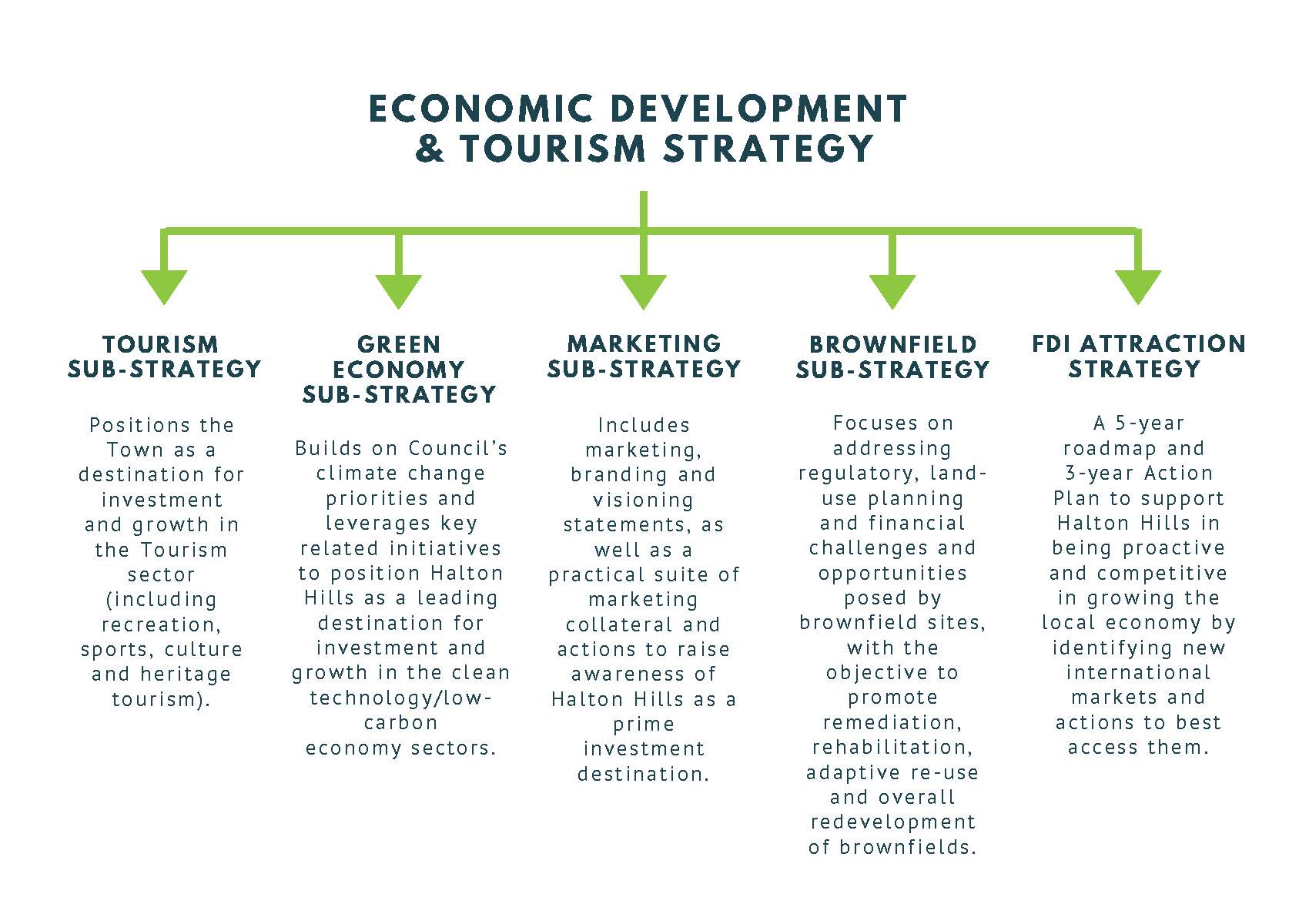 The new Strategy positions the Town as a leading stakeholder and central driver for economic prosperity – locally and regionally – while continuing to work closely with key community partners. It provides a modern, practical, actionable and comprehensive framework that will continue to position Halton Hills as a prime destination for investment and job growth.
Making up the 'umbrella' Economic Development and Tourism Strategy, in addition to the main Economic Development Sub-Strategy, are four Sub-Strategies. The Strategy also aligns with the Town's Foreign Direct Investment (FDI) Attraction Strategy, which was approved by Council in March 2020.​
Click below to view the Economic Development & Tourism Strategy Summary.