Digital Main Street (DMS) is a program focused on assisting small businesses with their move to online marketing, sales, and back-office operations. The program is built around an online learning platform, structured video training series, grant opportunities, and a Digital Service Squad, a team of trained individuals who help main street businesses with their adoption of digital tools and technology.

See below current opportunities to boost your small business' online presence through Digital Main Street programming and supports.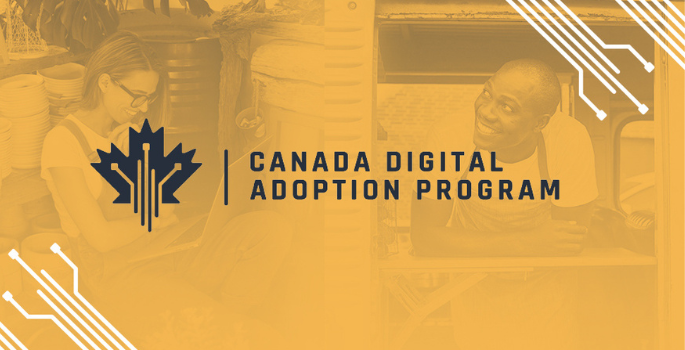 $2,400 Grow Your Business Grant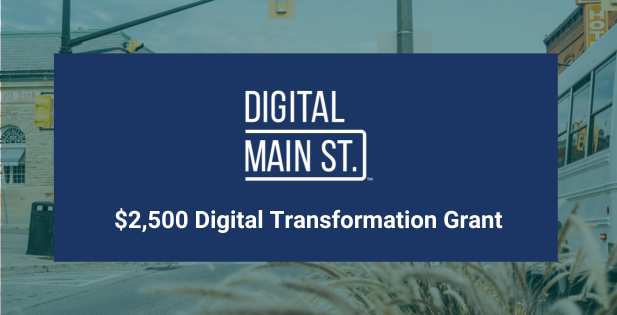 Digital Grants For Small Businesses
Applications for the DTG are currently closed. Congratulations to those small businesses owner who were awarded grants this round of funding. To keep-up-to-date on the next granting cycle, subscribe to our Invest e-newsletter.
If you received a grant this round, ensure you submit the final Digital Transformation Grant reporting documentation in accordance with your grant agreement guidelines administrated by OBIAA.
A guide to reporting can be found here.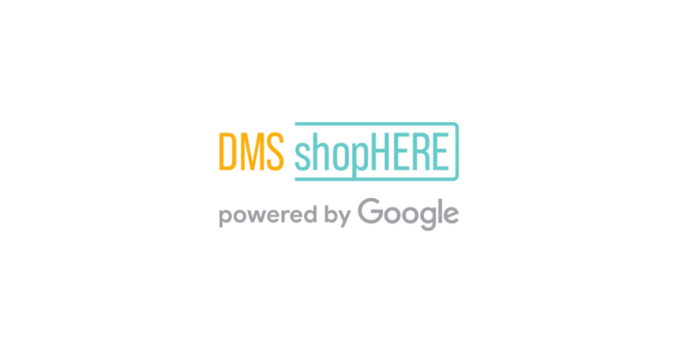 Start an E-Commerce Store with ShopHERE
The DMS ShopHERE powered by Google program creates online stores for independent small businesses and artists at no cost.

Program Deliverables:
helps you create and configure your online store
trains you on how to manage it
provides support to get your online store live
helps with marketing the store
Program Eligibility:

under 10 full time employees (25 if a restaurant)
registered business in Ontario
can be a business or artist
home-based or commercial business
Learn more anout the ShopHERE program on the Digital Main Street Website.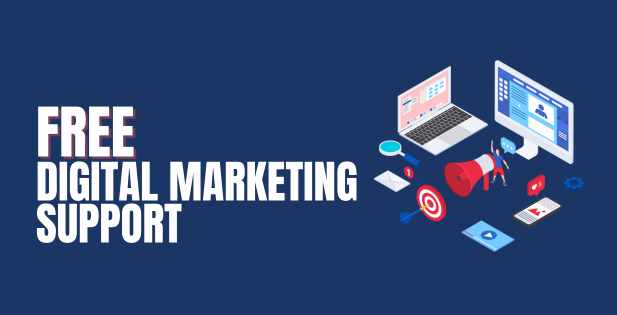 Set up a meeting with the DMS Coordinator
The Town's Economic Development Division is home to a dedicated digital marketing professional who provides support to Halton Hills small business owners at no cost and will be available until March 2024.
Set up a one-on-on meeting with Melissa to:
assess your current online presence
review options to create or improve your businesses website
review options for social media and web advertising
determine eligibility for CDAP: Grow Your Business Online Grant and ShopHERE program
assist in the search for local vendors for your digital marketing needs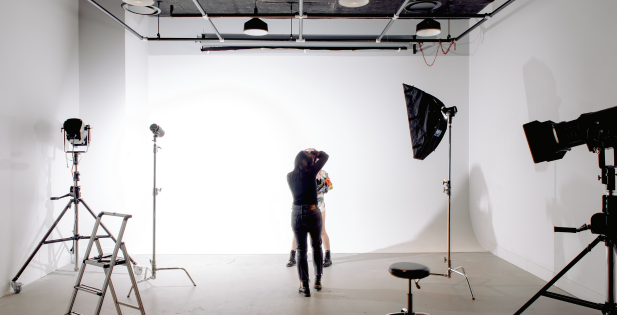 Digital Main Street Vendor Directory
If you are a small business in Halton Hills offering digital services including photography, web design or consulting services, you may be eligible to be added to the Digital Main Street Vendor Directory. If you are added to the directory, businesses across Ontario who receive the Digital Transformation Grant can use your services.
Visit the DMS Vendor Directory Page to submit your business.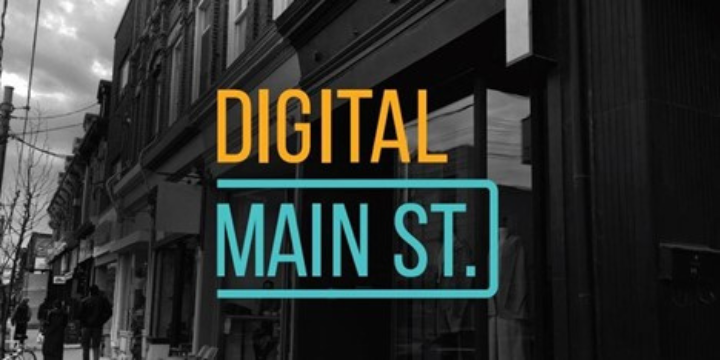 Digital Main Street Workshops & Webinars
Digital Transformation Grant Case Studies
Digital Main Street Informational Videos