The Digital Main Street services are available for small businesses looking to make upgrades and improvements to their digital offerings. Digital support includes new websites and upgrades, e-commerce capabilities, digital advertising, and more. Businesses who have participated in previous DMS programs are able to continue to receive support in the 2022-2023 program. Businesses can contact the Halton Hills Digital Main Street Coordinator about any of the opportunities listed below.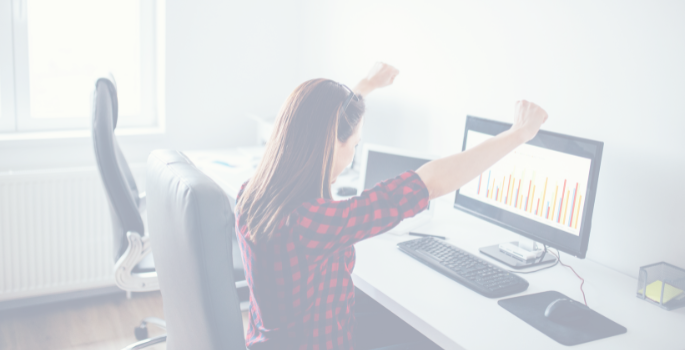 $2,500 Digital Transformation Grant
Digital Transformation Grant Application Portal is now open.
The $2,500 Digital Transformation Grant is administered through the Ontario BIA Association (OBIAA), available for small businesses with a brick-and-mortar location in Halton Hills. If successful, the funds can be used towards digital marketing services, hiring a consultant, social media advertising, website development or redesign, upgrading photography, software, security platforms and more. Up to $1,000 can be used for hardware including tablets, cameras and POS systems.
Find Digital Transformation Grant Information and Eligibility Requirements Here.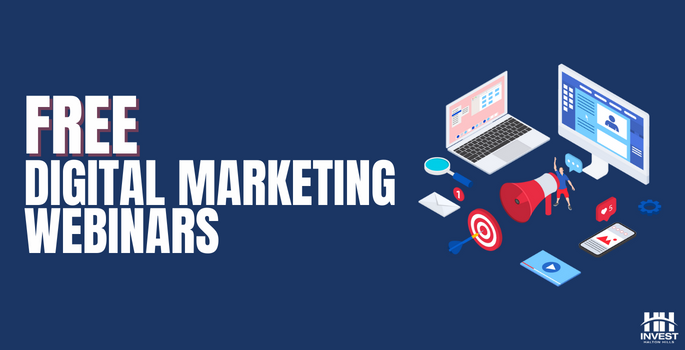 Free Digital Marketing Webinars
The Town of Halton Hills Digital Main Street Coordinator is hosting 5 online webinars, free of charge, to assist small business owners, entrepreneurs, and start-ups create and/or boost their digital presence.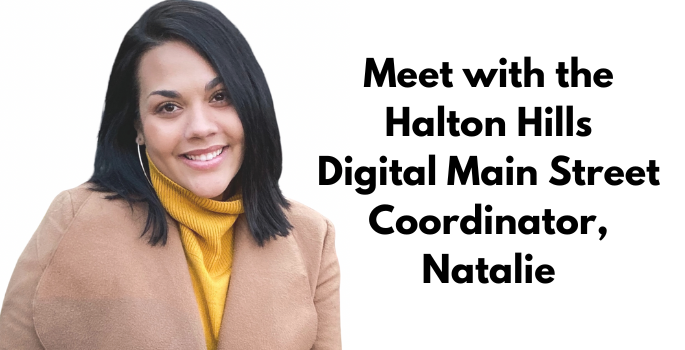 Set up a meeting with the DMS Coordinator
Natalie will be working with the Economic Development team at Town Hall to offer digital support services to small business owners.
Set up a one-on-on meeting with Natalie to:
Assess your current online presence
Review options to create or improve website
Review options for social media and web advertising
Determine eligibility for Digital Transformation Grant
Hiring local vendors to support improvements
Ask questions about any additional DMS programs and services
Contact npagnotta@haltonhills.ca to set up a meeting. Use Calendly to pick a date and time that works best for you.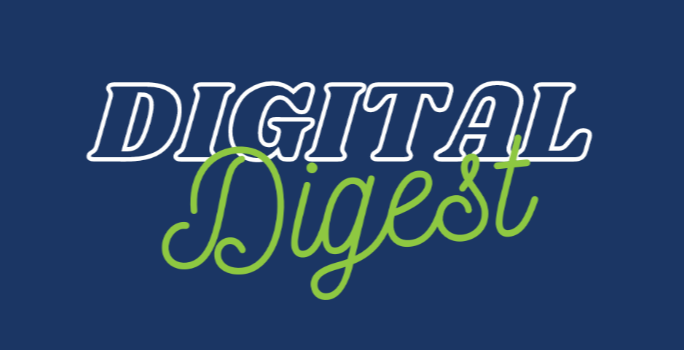 Digital Digest
$2,400 Grow Your Business Grant
As part of the Canada Digital Adoption Program (CDAP), the Government of Canada has partnered with Digital Main Street and their ShopHERE powered by Google program to deliver the Grow Your Business Online grant to small businesses across the country.
Eligible businesses can receive a $2,400 reimbursement grant to support digital / online business costs.
Learn more about the CDAP program here or reach out to the DMS Coordinator to find out if you are eligible.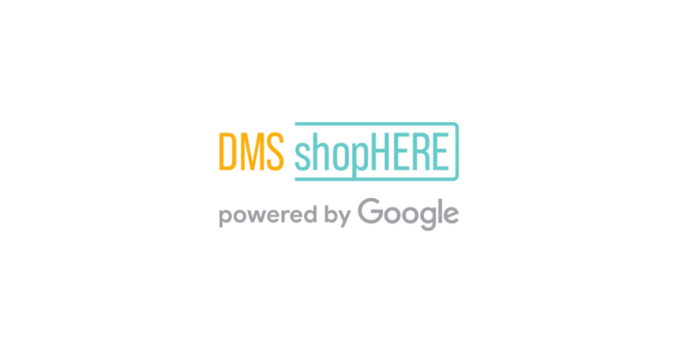 Start an E-Commerce Store with ShopHERE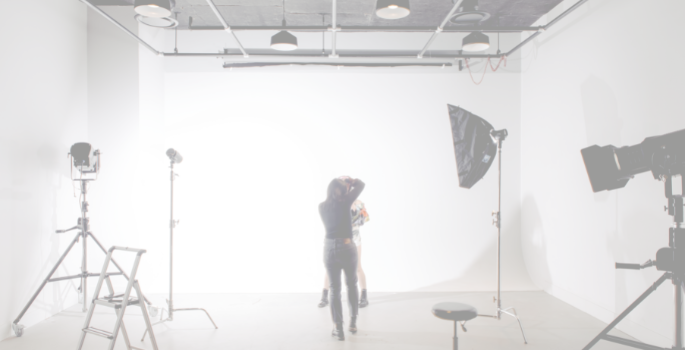 Digital Main Street Vendor Directory
If you are a small business in Halton Hills offering digital services including photography, web design or consulting services, you may be eligible to be added to the Digital Main Street Vendor Directory. If you are added to the directory, businesses across Ontario who receive the Digital Transformation Grant can use your services.
Visit the DMS Vendor Directory Page or contact the Halton Hills DMS Coordinator.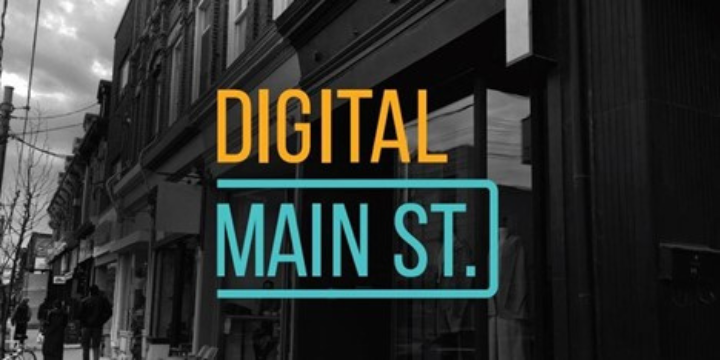 Digital Main Street Workshops & Webinars
Find tools, how-to guides and tutorials to assist your business in embracing digital technology. You can also find webinars and workshops on topics such as how to build your online presence, using social media effectively, paid advertising, and much more.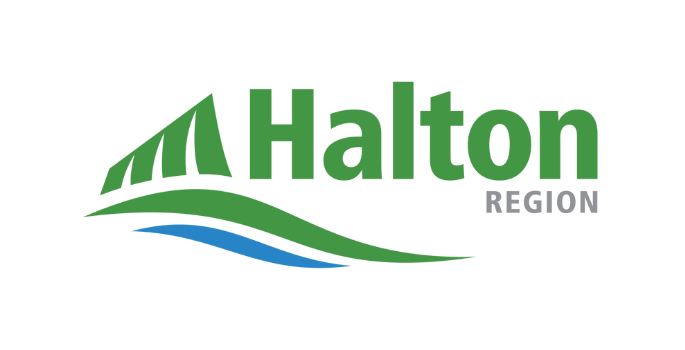 Halton Region Small Business Centre
The Halton Region Small Business Centre is a free service for anyone looking to start, manage and grow their business within Halton Region (Including: Halton Hills, Oakville, Milton, Burlington).
You can meet with a small business advisor to discuss:
Taxes and financials, business licenses, insurance and permits
Financing, grants, human resources, importing and exporting
Entrepreneurship programs
Visit the Small Business Centre Website or email smallbusiness@halton.ca for more information.
Digital Main Street Information Videos
Local DMS Success Stories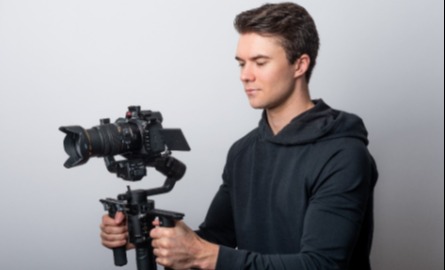 Matt Milliere Productions
"I was fortunate enough to be hired by many businesses in our great community as a result of the grant program. Multiple businesses were referred to me and used my Video Production services. I may not have ever had the chance to work with some of these incredible local businesses if it weren't for the grant program!"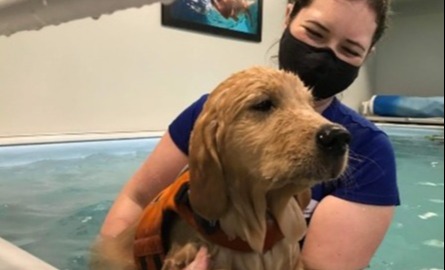 Blue Springs Animal Rehab
"Working through the digital marketing learning modules helped to give us a foundation and generate a plan. We have started working with a knowledgeable digital marketing company who are helping to develop our brand story and optimize our presence in this area. In addition, we worked with a videographer to create quality videos highlighting the valuable services we offer in a fun and supportive environment."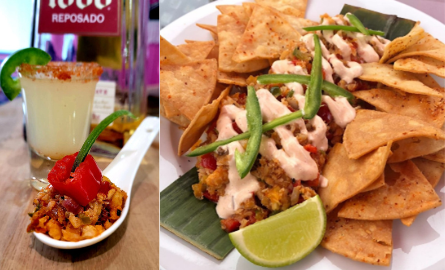 The Mexican Way
"The grant helped us to create a social media campaign that help us to be closer to our clients and share a bit more about our food, traditions and culture. We updated our website and realized that we need to be in constant change, adaptation. We now know how fast people get information online and through social media and how important is to be always adapting our campaigns to situation or events that are important to our community."
The Digital Main Street program is available to small businesses thanks to renewed funding by the Government of Canada, Ontario's Ministry of Economic Development, Job Creation and Trade in partnership with the Toronto Association of BIAs and the Ontario BIA Association (OBIAA), to help small businesses improve how they use digital technologies to promote and run their businesses.